Petriikka has been an actor for 25 years and a singer for almost double that time.
Petriikka graduated from the Theatre Academy Helsinki in 1998. She began her career at the Helsinki City Theatre, where she gained a solid foundation in acting. She spent six years at the Helsinki City Theatre, and in 2004, she became a freelancer. In recent years, Petriikka has worked in theaters and plays, with writers, colleagues, and directors who are interested in exploring different and innovative ways of making theater. In addition to TV and film work, she aims to continue her career in this direction. More about her TV and film projects will be explained below.
Download Petriikka's CV here.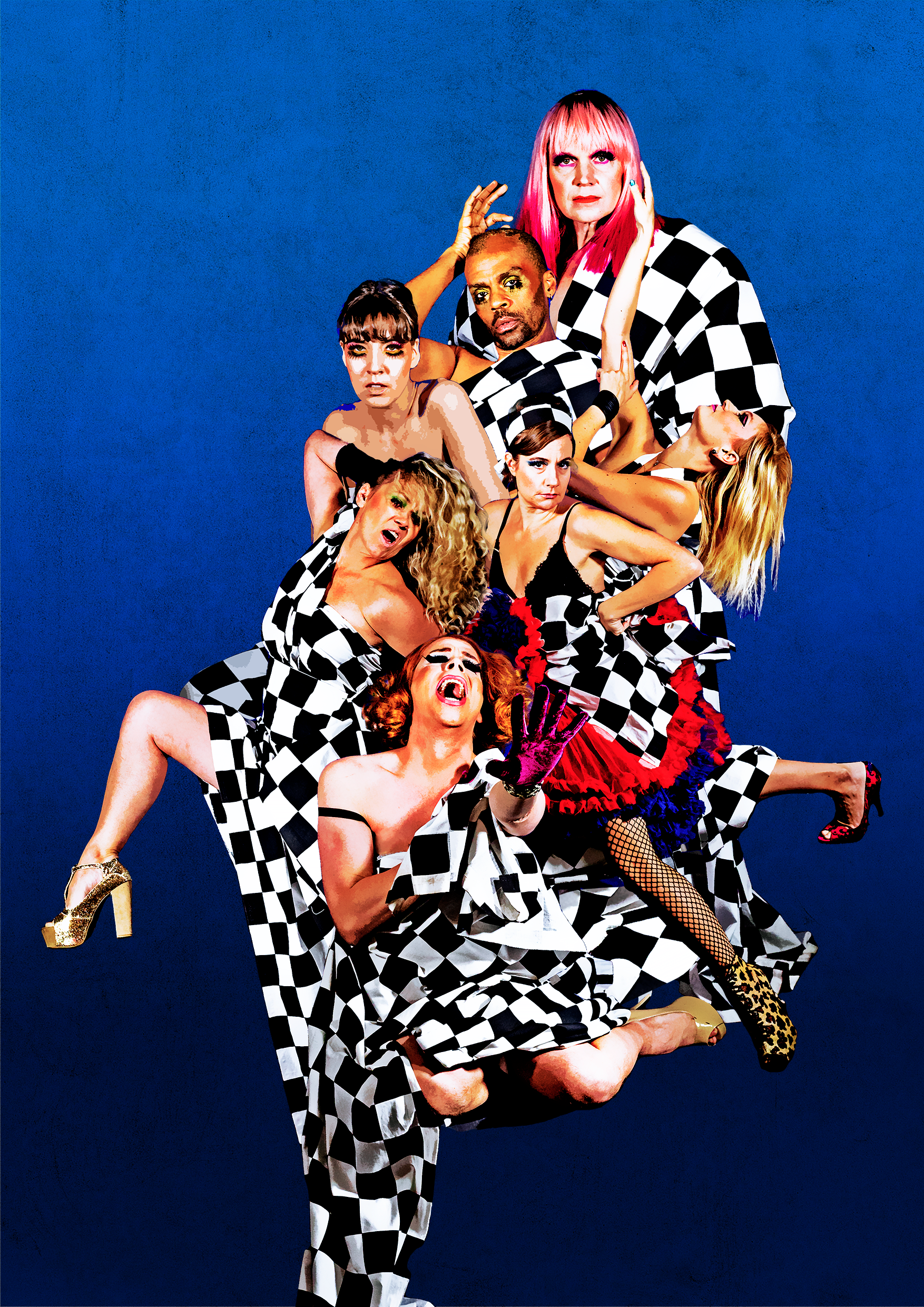 Petriikka on the top, then Jani Toivola, Sara Ritala, Cecil Orblin, Vilma-Emilia Kuosa, Anu Palevaara, Cristal Snow / Kesytön / KokoTeatteri 2023
Photo by Heidi Bergström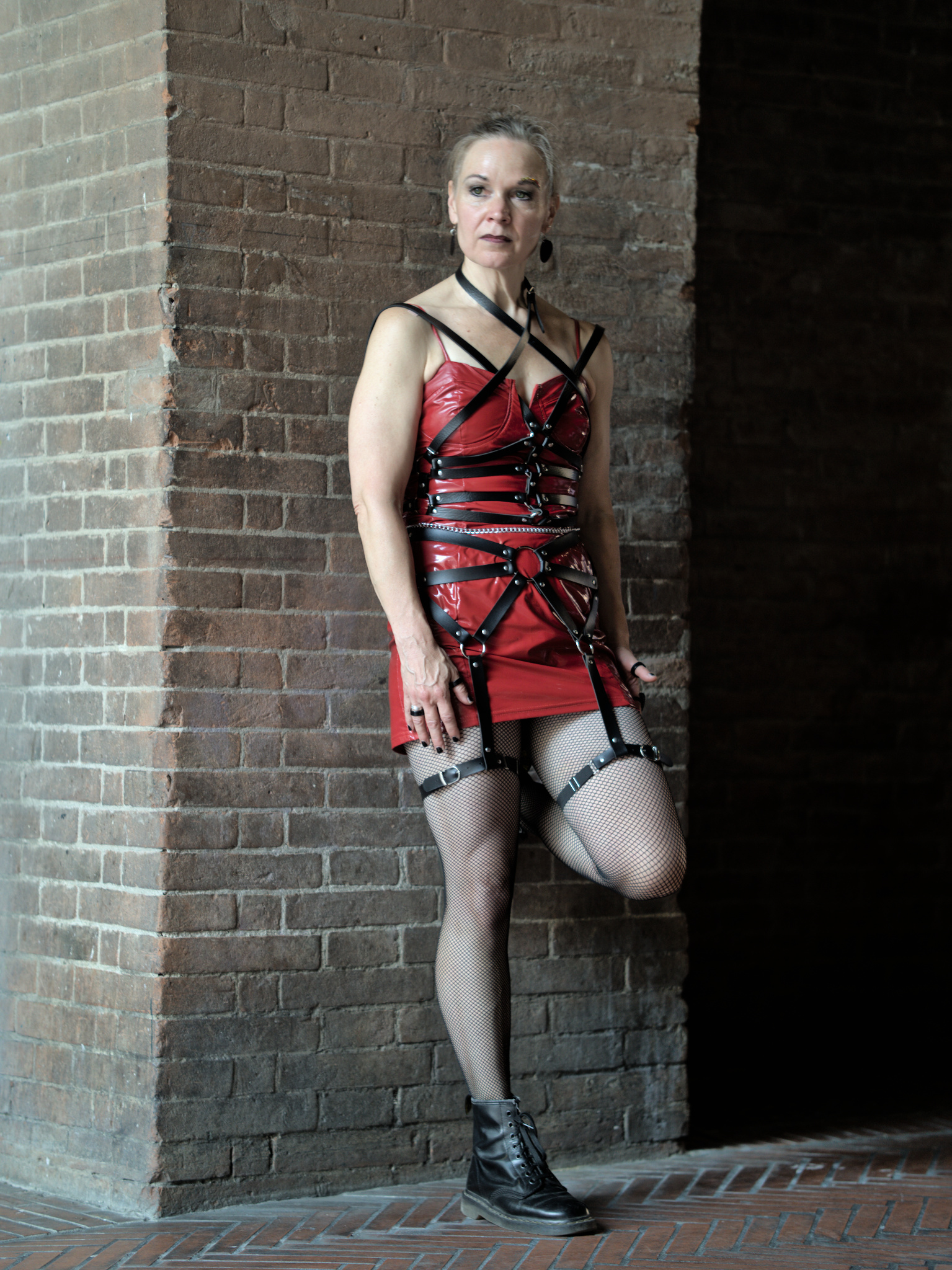 Petriikka is interested in themes related to minority rights and equality. These themes have been featured in her recent works, such as KokoTeatteri's plays "Norminäytelmä" (2021) and "Kesytön" (2023), as well as in the human rights song group, The Friends of Dorothy.
The attached photo is from The Friends of Dorothy quintet's visit to the Various Voices festival in Bologna in the summer of 2023. The Friends of Dorothy gained recognition at this European LGBTIQ+ choir festival and filled their gig calendar with invitations received at the festival.
In the photo by Emma Pietarila Petriikka is in her performance outfit for The Friends of Dorothy.
Petriikka is eager to act in front of the camera. Compared to her theater work, she has acted relatively less in TV and film productions so far, but she does have experience in this field, as shown in the attached showreel. For the latest clips from TV series that haven't made it into the showreel yet, it's best to ask Petriikka directly.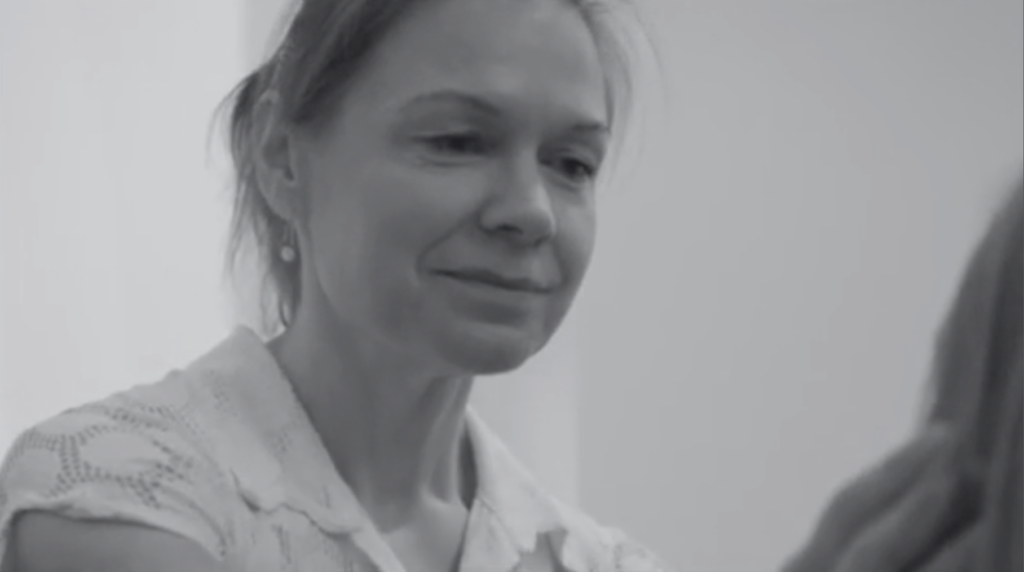 Petriikka speaks fluent English and loves speaking Spanish, although for now, her language skills are limited to handling everyday matters. Pero a ella le encanta hablar español.